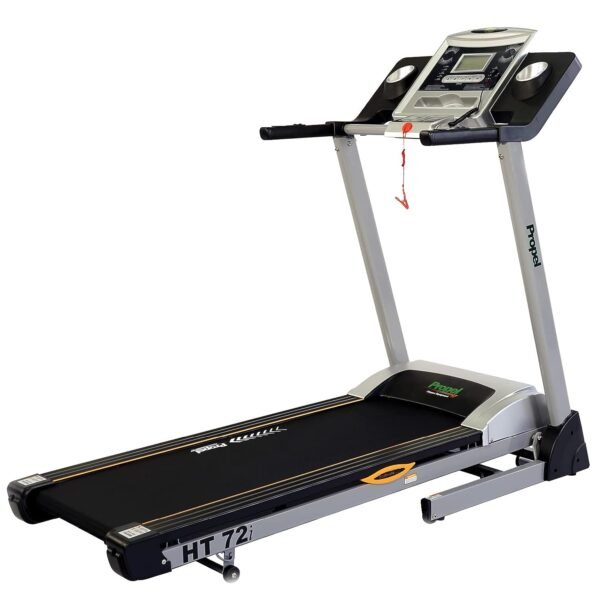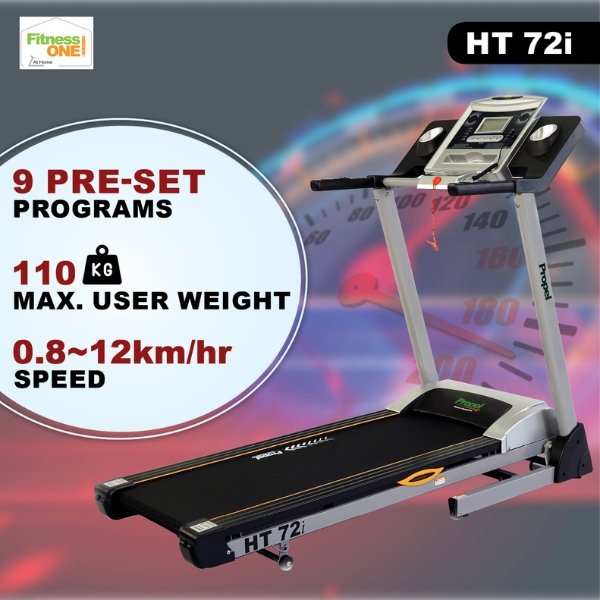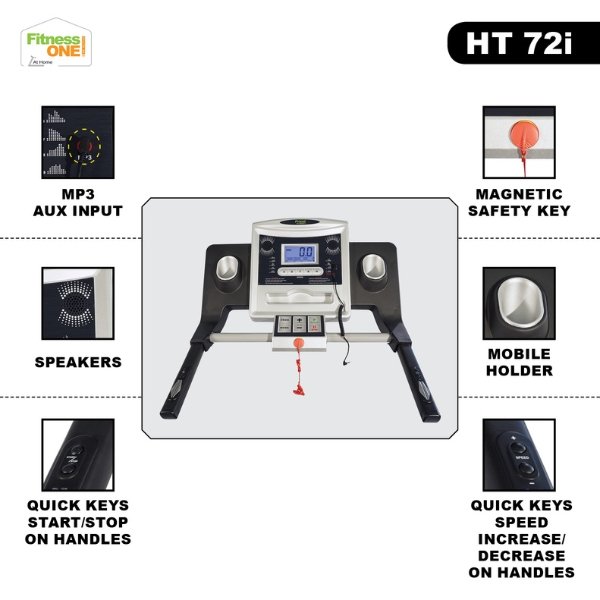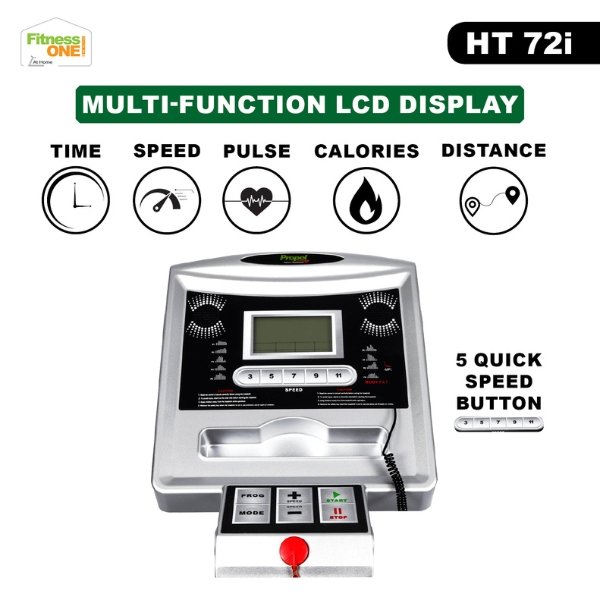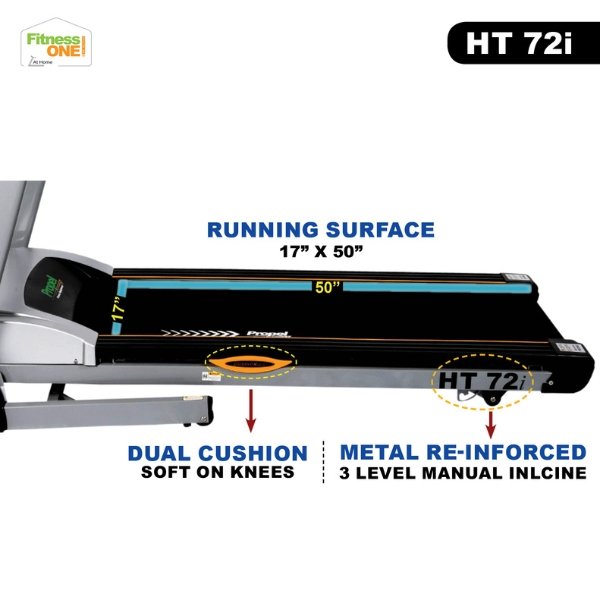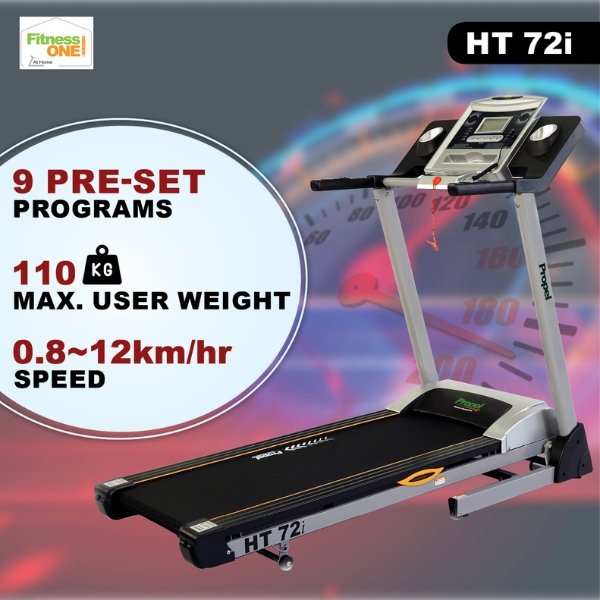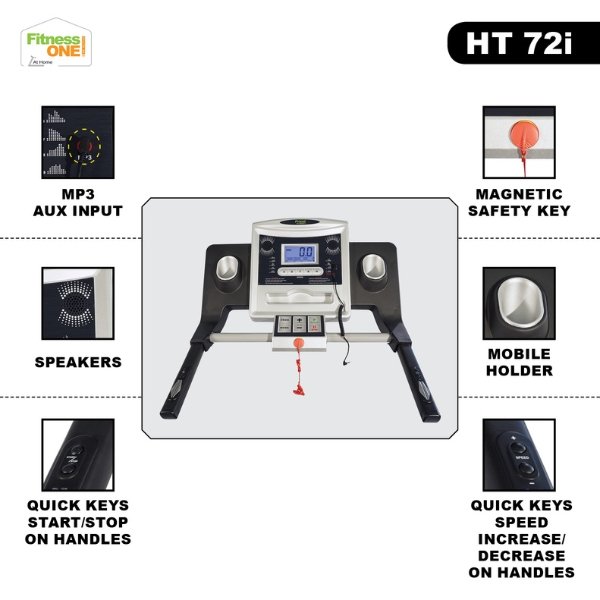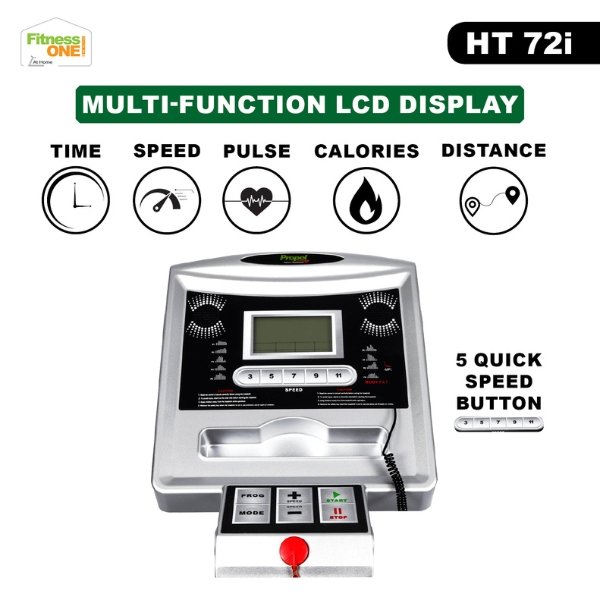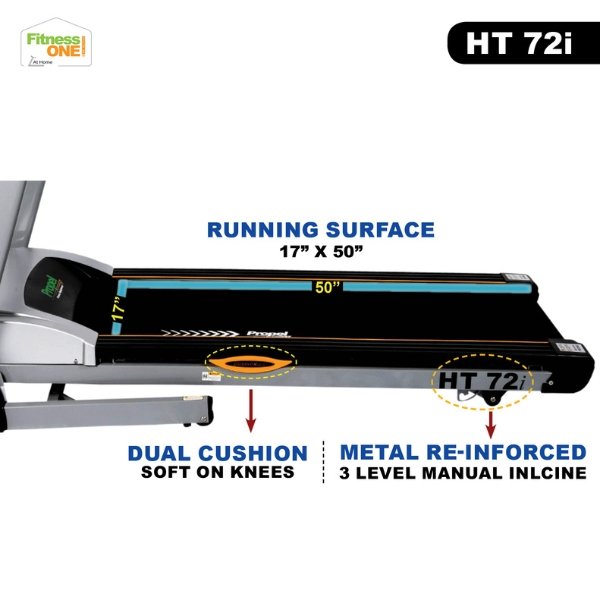 Smart Motorized Treadmill




LIFE TIME SERVICE SUPPORT


FREE FITNESS TRAINING & DIET CONSULTATION
✅【WARRANTY, INSTALLATION ASSISTANCE & IN BOX CONTENTS】Our Treadmill comes with a 5 years Frame Warranty, 1 year Motor Warranty and 1 year Parts and Labour Warranty. Installation assistance provided through a video guided support and in person assembly support with a small fee. The package includes 1 Treadmill, 1 Toolkit and 1 User Manual. You can have the peace of mind of a warranty and the support for installation. Recommend 4KVA Stabilizer for motor safety.

✅【MOTOR, METAL INCLINE & USER WEIGHT】Our Treadmill has 3.5 HP DC PEAK motor and metal reinforced 3 Level manual incline. It has a maximum user weight of 110 Kgs..

✅【PROGRAMS, SPEED & RUNNING SURFACE】Our Treadmill has 9 Pre-set Programs and 3 User Programs on target based modes. Speed ranging 0.8 – 12 km/hr with 5 Quick-Speed keys. It has a Bigger Running Surface of 50 * 17 inches / 1260 * 430 mm.

✅【CONSOLE FUNCTIONS, DISPLAY, CONNECTIVITY & COLOR】The easy to ready digital monitor displays a variety of important information, including speed, time, distance, calories burned, pulse, ODO and RPM. It has Mp3 interface & Built in Speaker, Body Fat, Pulse. LCD Display of 5 inches Blue Backlit. You can connect Treadmill via MP3, AUX input. The color of the Frame is Grey and Console is Black with Silver.

✅【BUILT IN SENSORS】The handles are designed efficiently with HAND sensors in monitoring the heart rate and pulse to achieve the target training. LCD Screen displays the calories burnt, speed and distance covered through the HAND sensors in the handle. There is a unique program that helps to assess your Body Fat.
Metal spare parts for more longevity of the product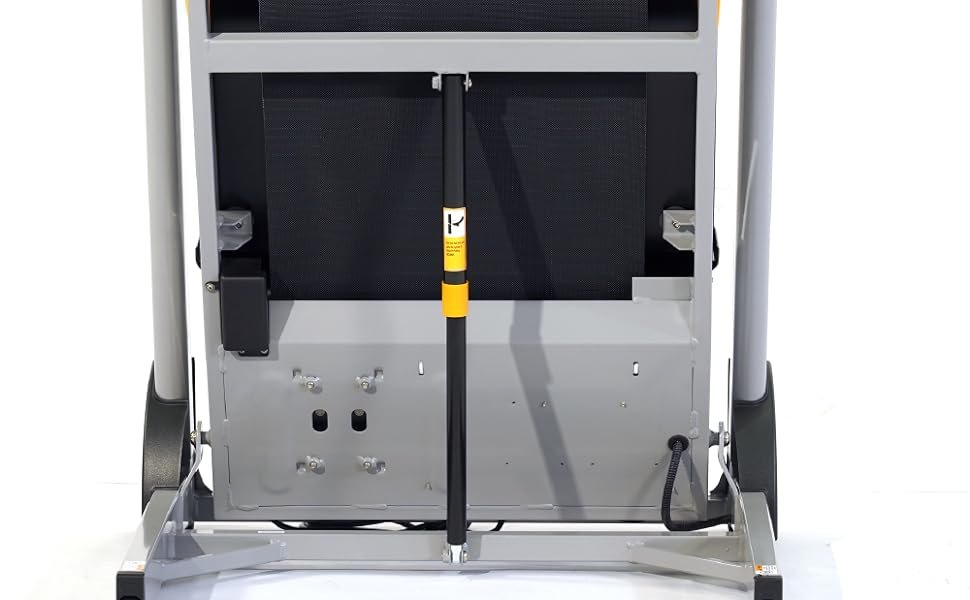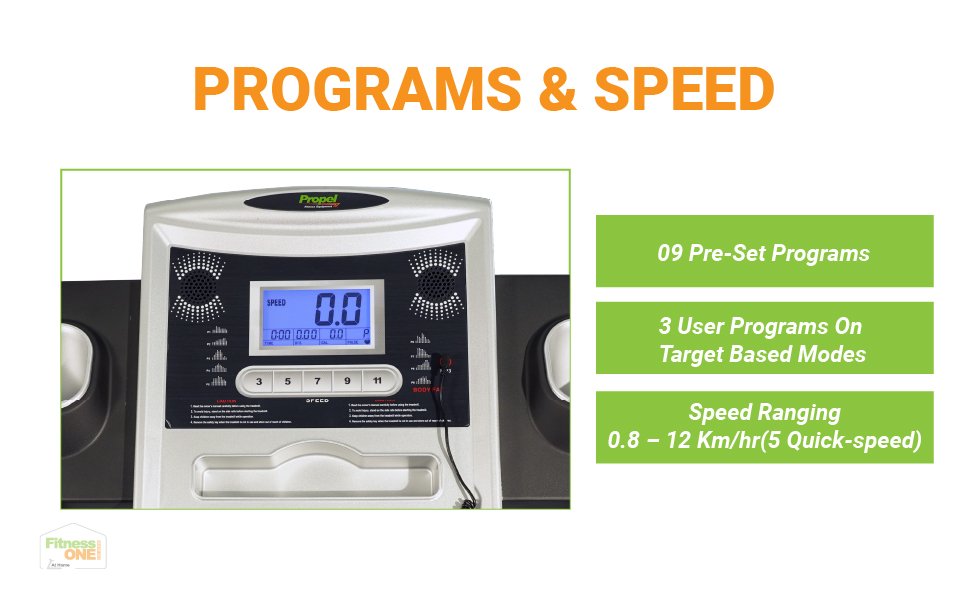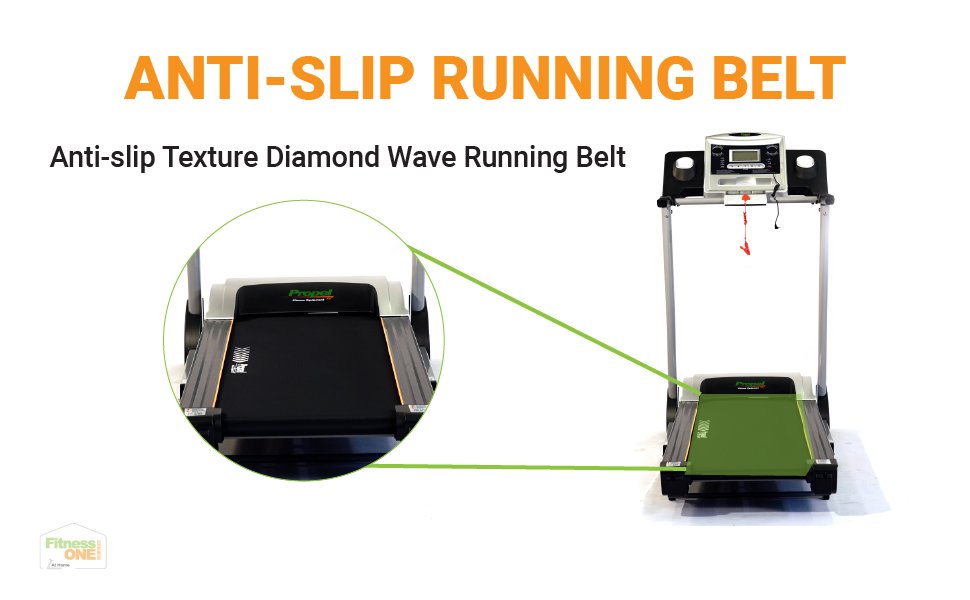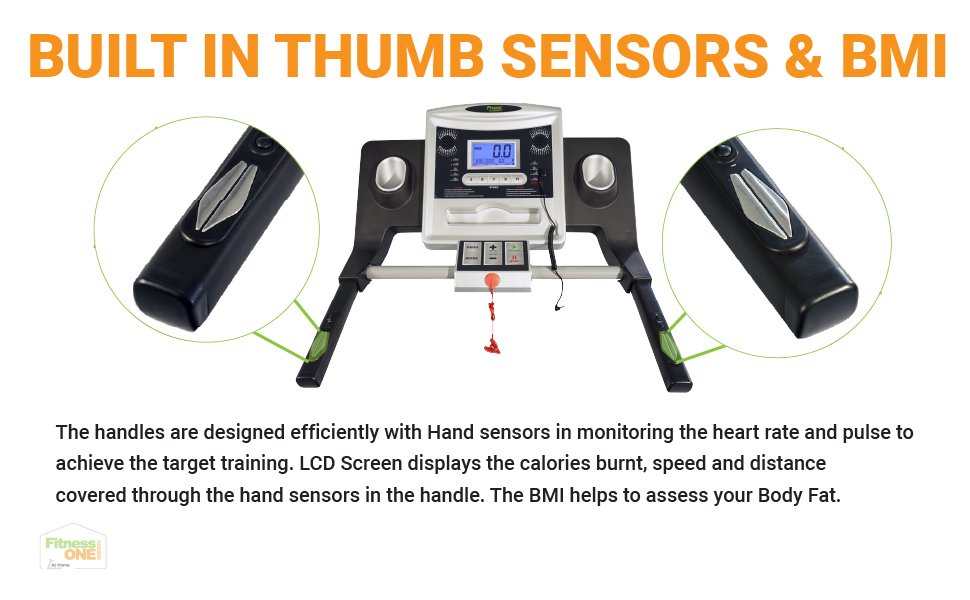 Walking on a treadmill is a straightforward and accessible form of exercise. Here's a basic guide on how to walk on a treadmill effectively:
Warm-Up:

Before starting your treadmill session, it's a good idea to perform a brief warm-up. This could include light stretching or a few minutes of slow-paced walking on the treadmill.

Start Slow:

Begin your treadmill workout at a slow and comfortable pace. This allows your muscles to warm up gradually and prepares your body for more intense activity.

Maintain Proper Posture:

Stand upright with your head facing forward, shoulders back, and a natural alignment from your head to your heels. Avoid leaning forward or backward.

Use the Handrails Sparingly:

While it's okay to lightly hold onto the handrails for balance, try not to rely on them too much. Holding on too tightly can reduce the effectiveness of your workout and may lead to poor posture.

Stride Naturally:

Walk with a natural stride length. Your steps should be smooth and comfortable. Avoid taking overly long or short strides.

Set the Incline (Optional):

If your treadmill has an incline feature, you can adjust it to simulate walking uphill. This engages different muscles and adds intensity to your workout.

Gradually Increase Intensity:

As your body gets accustomed to the activity, consider increasing the speed or incline gradually. This helps in making your workout more challenging and promotes improvements in cardiovascular fitness.

Pay Attention to Speed:

Choose a walking speed that challenges you but allows you to maintain good form. If you're just starting, a brisk walking pace is typically sufficient. You can adjust the speed based on your fitness level and goals.

Stay Hydrated:

Keep a water bottle nearby and stay hydrated during your workout. It's important to replace fluids lost through sweating.

Cool Down:

After completing your walking session, gradually reduce the speed and allow your heart rate to come down. Finish with a few minutes of slower-paced walking or light stretching to cool down your muscles.

Listen to Your Body:

Pay attention to how your body feels during the workout. If you experience pain (other than the normal discomfort associated with exercise), dizziness, or shortness of breath, it's important to stop and consult a healthcare professional if needed.
Remember, consistency is key when it comes to fitness. Aim for at least 150 minutes of moderate-intensity aerobic exercise per week, and walking on a treadmill is a great way to contribute to that goal. Adjust your routine based on your fitness level, and feel free to explore different treadmill features to keep your workouts interesting.