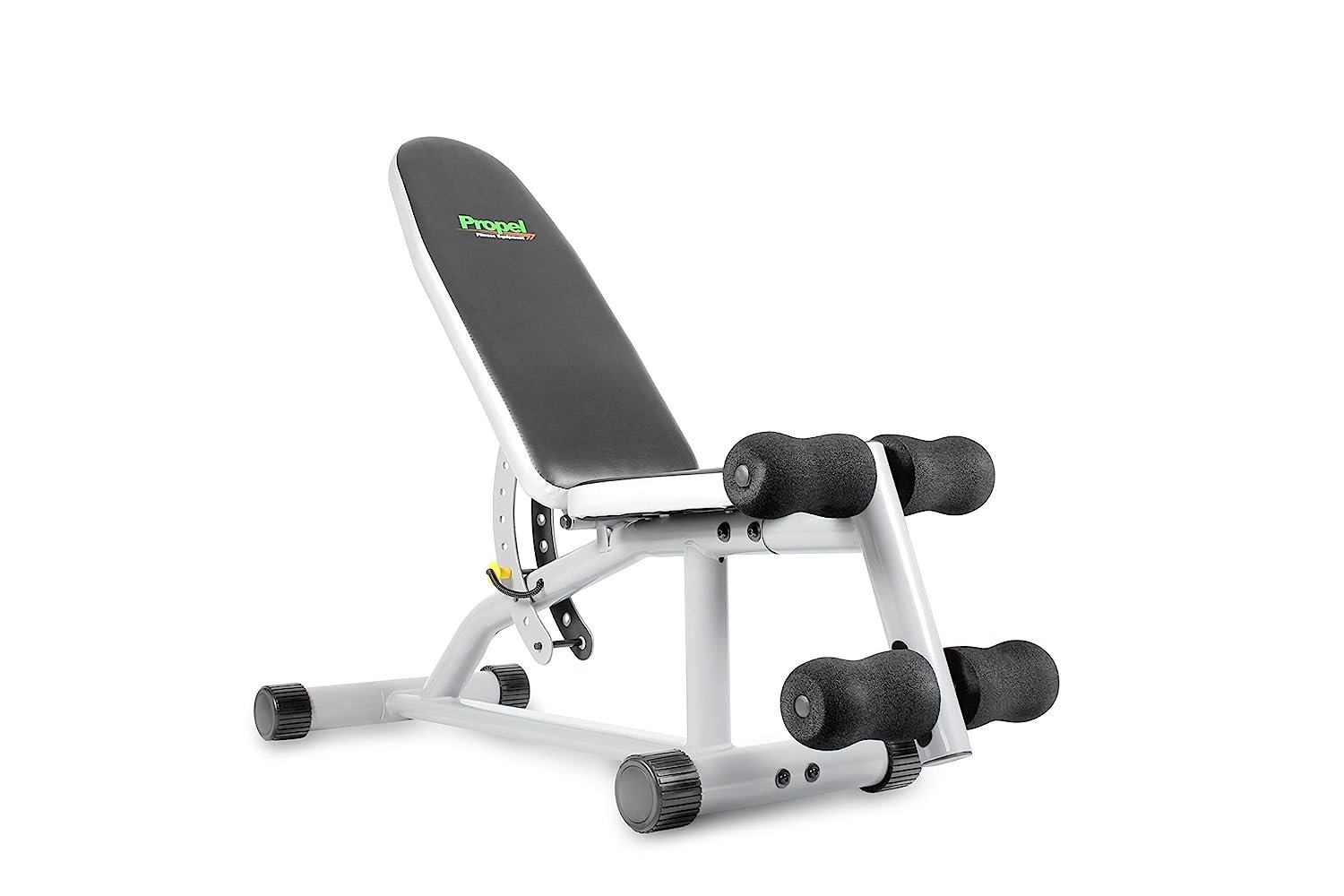 Multi Purpose Commercial Bench CB94




LIFE TIME SERVICE SUPPORT


FREE FITNESS TRAINING & DIET CONSULTATION
✅【150 KGS WEIGHT CAPACITY】Our heavy-duty bench is designed to handle up to 150kgs weight capacity, made of commercial thickness steel for maximum durability. Whether you're a beginner or an experienced gym-goer, this adjustable FID bench allows for a variety of different exercises so you can get the most out of your workouts. With its modern design and easy assembly, this is the perfect addition to any fitness enthusiast's home gym!
✅【HIGH QUALITY FID BENCH】Enjoy an extensive range of exercises for total body toning with the adjustable backrest and seat. From flat, incline, decline and upright positions, you will be able to target every muscle group for full-body sculpting – all from the comfort of your own home. Our premium quality bench is designed for maximum stability and strength. With effortless assembly and sturdy construction, get ready to upgrade your fitness routine today with FID Bench!
✅【10 DIFFERENT LEVEL ADJUSTMENTS WITH AUTOMATIC LOCK】With10 different adjustments, you can easily customize your workout and get the most out of it. Its built-in automatic lock ensures that you always get a secure and stable fit for maximum safety & comfort. Its unique triangular structure frame is made of heavy-duty commercial quality steel, making it one of the most durable and reliable benches in the market.
✅【SOFT FOAM PADDING】With 10.6″ of upgraded leather and soft foam padding, provides optimal support and maximum comfort while you exercise. This revolutionary adjustable bench allows you to customize your workouts with adjustable seat and backrest, as well as multiple levels of adjustment. No more strain on your neck or back – adjust your workout to fit you perfectly and get stronger safely with FID Bench! Get ready to take your fitness to the next level with Our Adjustable FID Bench!
✅【WARRANTY, INSTALLATION ASSISTANCE & IN BOX CONTENTS】: Our Exercise Bench CB 94 comes with a 1 Year Warranty. Installation assistance provided through a video guided support and in person assembly support with a small fee. The package includes 1 Exercise Bench, 1 Toolkit and 1 User Manual. You can have the peace of mind of warranty and the support for installation.